STEAM EXPO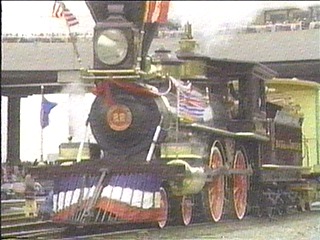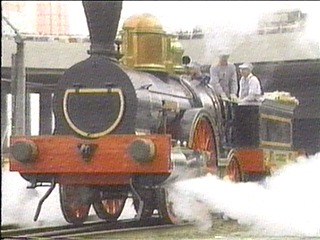 Steam Expo was hailed as the largest gathering of Steam powered Locomotives since the 1948 Chicago Rail Fair. More than 20 Operating Locomotives and an array of vintage rail cars were on hand to take visitors for a ride into history. Daily steam logging shows concentrated on the traditional methods of railway logging used along the Pacific Coast during the turn of the 20th century.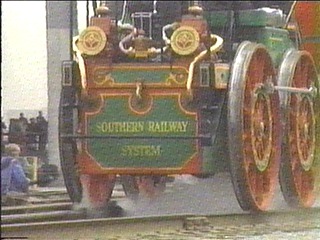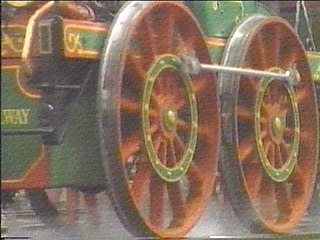 The "Grand Parade of Steam" launched Steam Expo with a commemorative steampast along the Vancouver waterfront beside the Canada Pavilion. British Columbia's Royal Hudson #2860 led the locomotives 99 years to the minute since the first scheduled transcontinental passenger train arrived in Vancouver.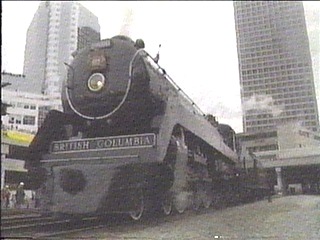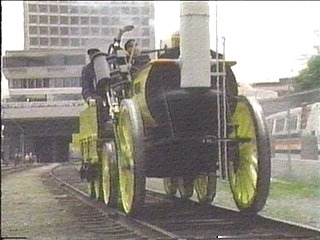 The locomotive that hauled that train on the first transcontental trip, CPR #374 was restored for Expo'86 and sat as the courtyard centerpiece at the Roundhouse pavilion. That locomotive has since been moved inside the building.