MAIN INDEX
PURPLE ZONE
RED ZONE
BLUE ZONE
PINK ZONE
GREEN ZONE
YELLOW ZONE

INTERNATIONAL, PROVINCIAL
& STATE PAVILIONS
CORPORATE PAVILIONS & THEME EXHIBITS
BCTV (British Columbia Television)
General Motors (Spirit Lodge)
UNITED STATES OF AMERICA PAVILION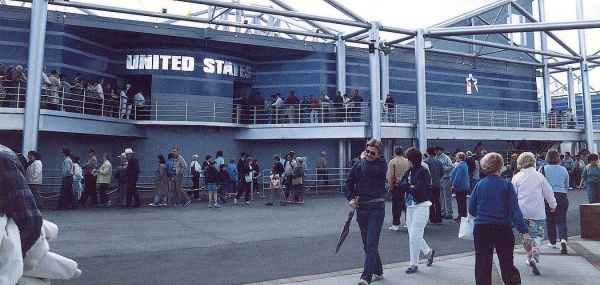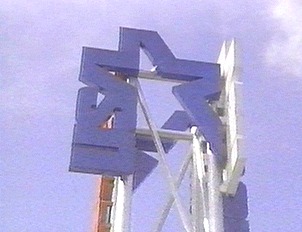 In 1986, the U.S. boasted that within 25 years, America's space program took soil samples on Mars, close-up photographs of Jupiter, Saturn and Uranus, and put a man on the moon. The United States pavilion paid tribute to the heroic accomplishments of the men and women who advanced the frontiers of space.
Narrated by space-suited guides, the animated displays tracked the past and future of U.S. space flight.
A 70 mm film took visitors to the year 1994 and a rendezvous with a permanent U.S. space station. After the film, electronic doors beneath the movie screen opened onto a space platform. Here, visitors could view a full-scale replica of a permanently manned space station command centre and habitat modules. Larger than a football field and orbiting 250 miles above the earth, the station was scheduled to be fully operational within a decade.

On a sad note, the space shuttle Challenger exploded two months before Expo 86 opened, creating a rather sombre undertone to the pavilion's optimistic theme.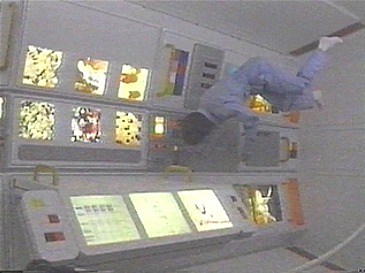 FROM THE BEST OF EXPO GUIDE
Outer space is the sole focus of the U.S.A. pavilion. You enter through an exhibit hall which outlines the Mercury, Gemini and Apollo missions and focuses on the studies of other planets in the solar system. You then take a journey aboard the space shuttle to an orbiting space station.
HIGHLIGHTS
-- The entrance contains a dedication to the astronauts killed in the Challenger tragedy earlier this year.
-- See models of Voyager satellites and Mercury spacecraft. There is also a lunar landing module used on Apollo missions and pictures taken of Saturn, Venus, Mars and Jupiter.
-- You can learn about the concept of weightlessness, first in the audio-visual presentation of a shuttle flight and space walk, and later in a walk-through model of the interior of a space station.
-- Stay a minute in the large space station after the audio visual presentation as the crowd will clear, leaving you a chance to take in this imposing "place in space."