MAIN INDEX
PURPLE ZONE
RED ZONE
BLUE ZONE
PINK ZONE
GREEN ZONE
YELLOW ZONE

INTERNATIONAL, PROVINCIAL
& STATE PAVILIONS
CORPORATE PAVILIONS & THEME EXHIBITS
BCTV (British Columbia Television)
General Motors (Spirit Lodge)
THE YELLOW ZONE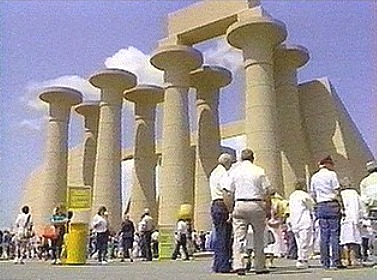 Situated on the far west corner of Expo 86, the Yellow Zone was home to most of the fair's cultural venues. Tradition was very much alive here.
For the first time in history, traditional Shinto ceremonies were performed outside of Japan. A total of six couples were married in this way at the Xerox International Theatre. The theatre itself was buzzing from morning to night with performances from around the world.
The Great Hall of Ramses II showcased over 80 treasures from Ancient Egypt and quickly became one of the most popular pavilions at Expo 86.
Throughout the fair, workers toiled at building a ship from scratch the old fashioned way at the Olde Salt Shipyards.
A Canadian tradition and crowd pleaser, the RCMP Musical Ride, was performed twice daily at the Kodak Pacific Bowl.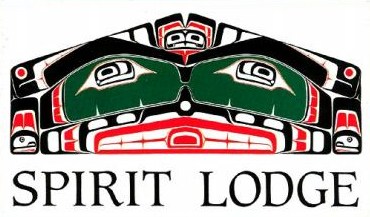 Borrowing from the mystical legends told by Canada's First Nations, The Spirit Lodge looked at transportation and communication from the perspective of the Pacific Northwest's native people. Sponsored by General Motors, the mix of life-action, special effects and an excellent script made the Spirit Lodge undoubtedly the most popular attraction at Expo 86.