MAIN INDEX
PURPLE ZONE
RED ZONE
BLUE ZONE
PINK ZONE
GREEN ZONE
YELLOW ZONE

INTERNATIONAL, PROVINCIAL
& STATE PAVILIONS
CORPORATE PAVILIONS & THEME EXHIBITS

HUNGARY PAVILION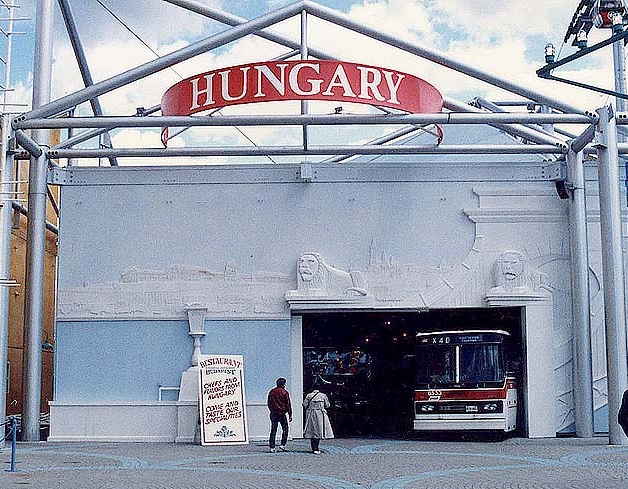 The exterior of this pavilion sported a wedgewood style relief silhouette of a city over the entrance.
The main exhibit in Hungary's pavilion was the Ikarus bus. As of 1986, this urban transit vehicle was one of the best selling busses in Europe and had been sold to cities in the United States, Canada, the Soviet Union, and many countries in South America and Africa.
Other exhibits included trade routes on the Danube River and Hungarian computerized air traffic coordination programs.