MAIN INDEX
PURPLE ZONE
RED ZONE
BLUE ZONE
PINK ZONE
GREEN ZONE
YELLOW ZONE

INTERNATIONAL, PROVINCIAL
& STATE PAVILIONS
CORPORATE PAVILIONS & THEME EXHIBITS

SPAIN PAVILION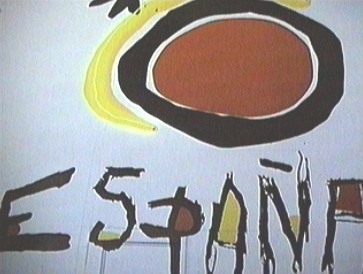 The Spain Pavilion reflected this nation's dramatic history as the first modern state in the 15th century and a pioneer in the fields of transportation and communications. Known as the world's first "super power," this pavilion documented spain's dominance on land and the high seas for over 200 years.
Exhibits included original 300 year old maps of the Americas drawn by Spanish explorers. The earliest known map of the Vancouver area was also on display. The pavilion's staff let it known that Spain was interested in hosting a World's Fair in 1992 in honour of the 500th anniversary of Christopher Columbus' discovery of America.
FROM THE BEST OF EXPO GUIDE
The theme of the Spanish pavilion is "Discovery." You are invited to discover modern Spain, its people and places, as well as review its place in history as a major world explorer. Relax on a comfortable bench to view an 8 minute multi-slide presentation titled "Spain -- A Discovery" before proceeding to the main exhibit hall.
HIGHLIGHTS
-- There are original maps charting the west coast of North America, dating back to 1772.
-- You can see an original Goya painting of Charles III